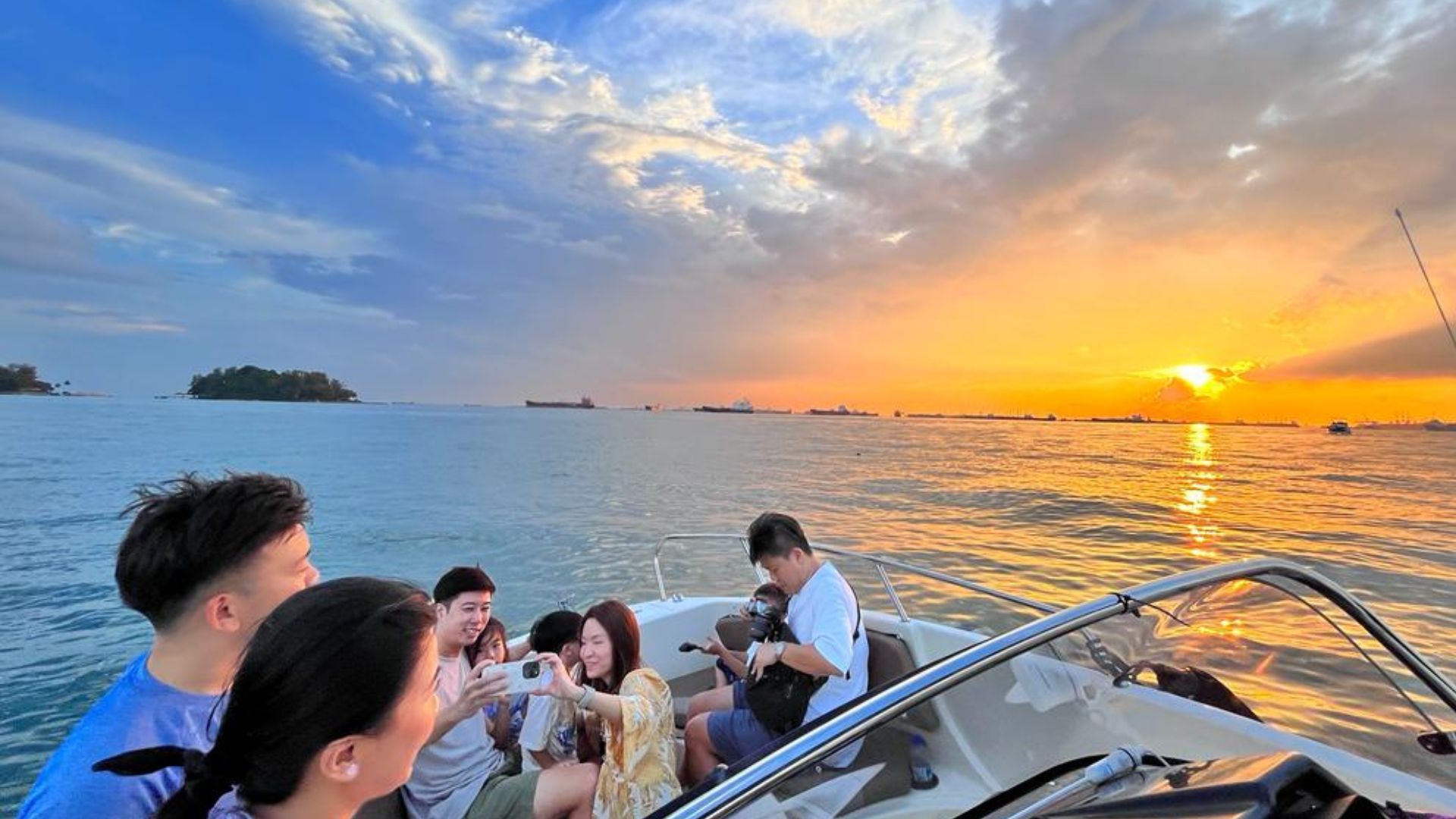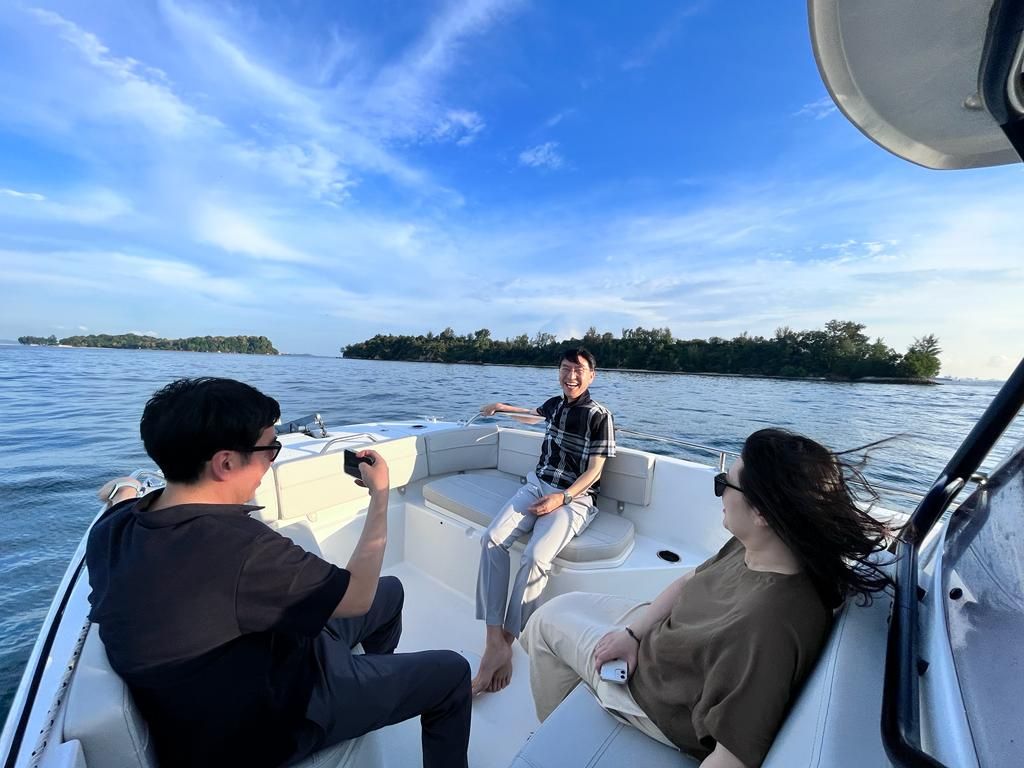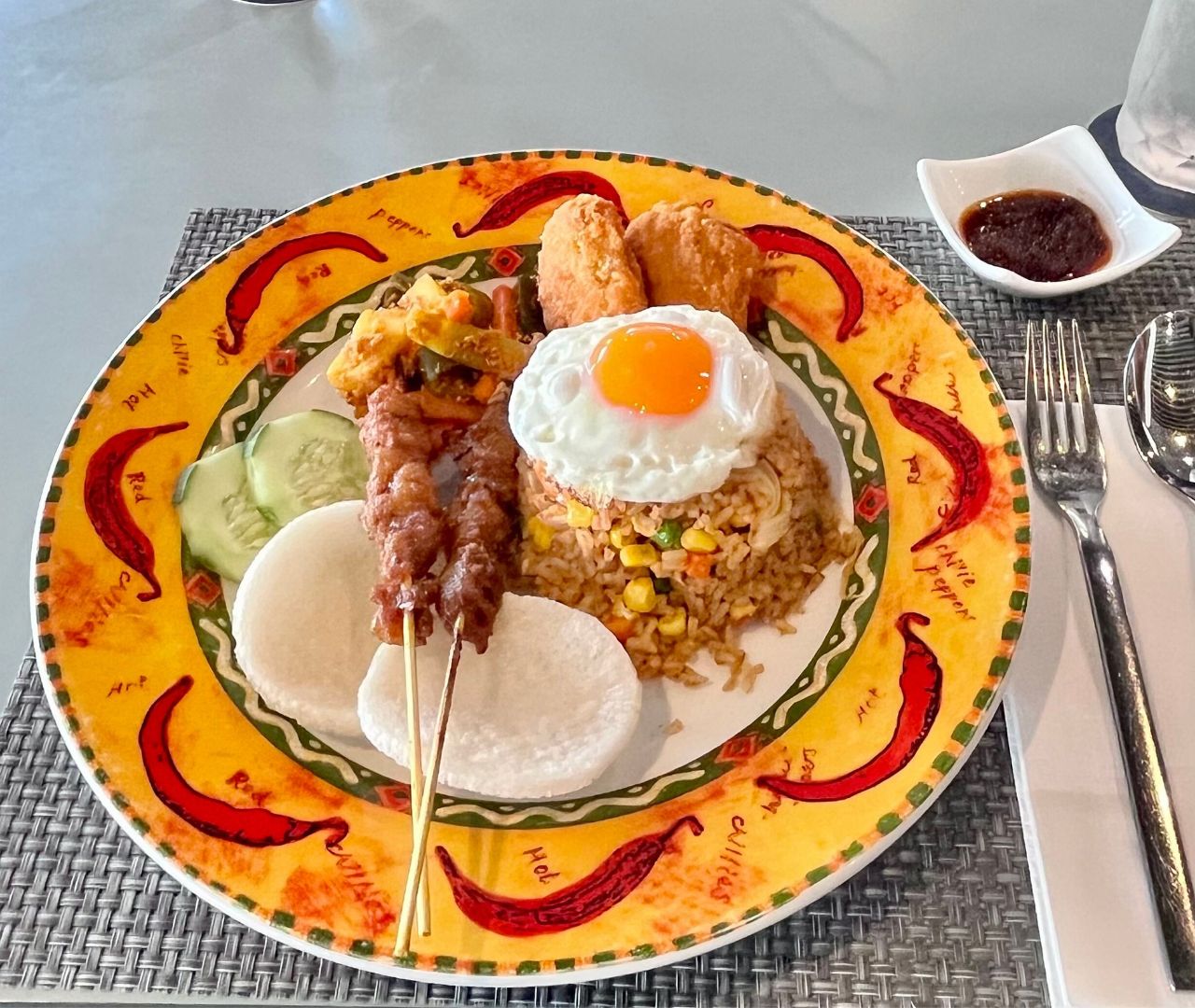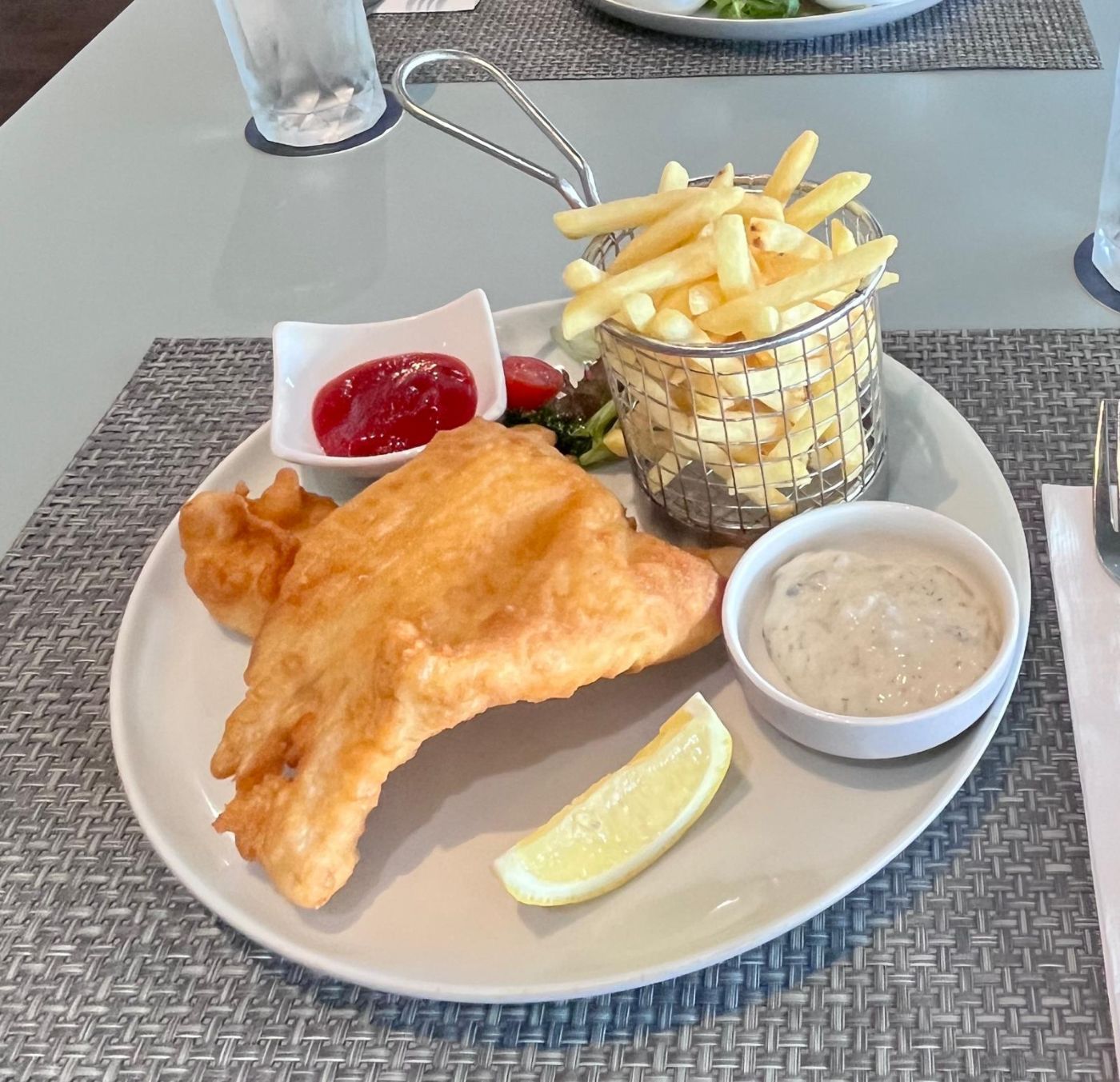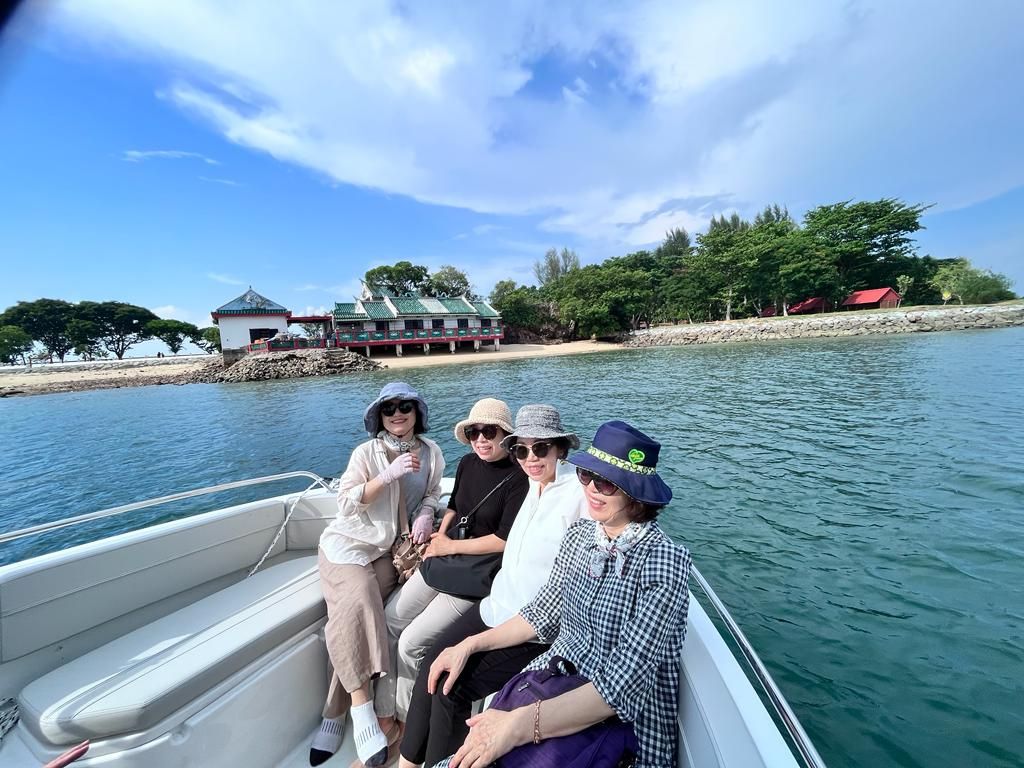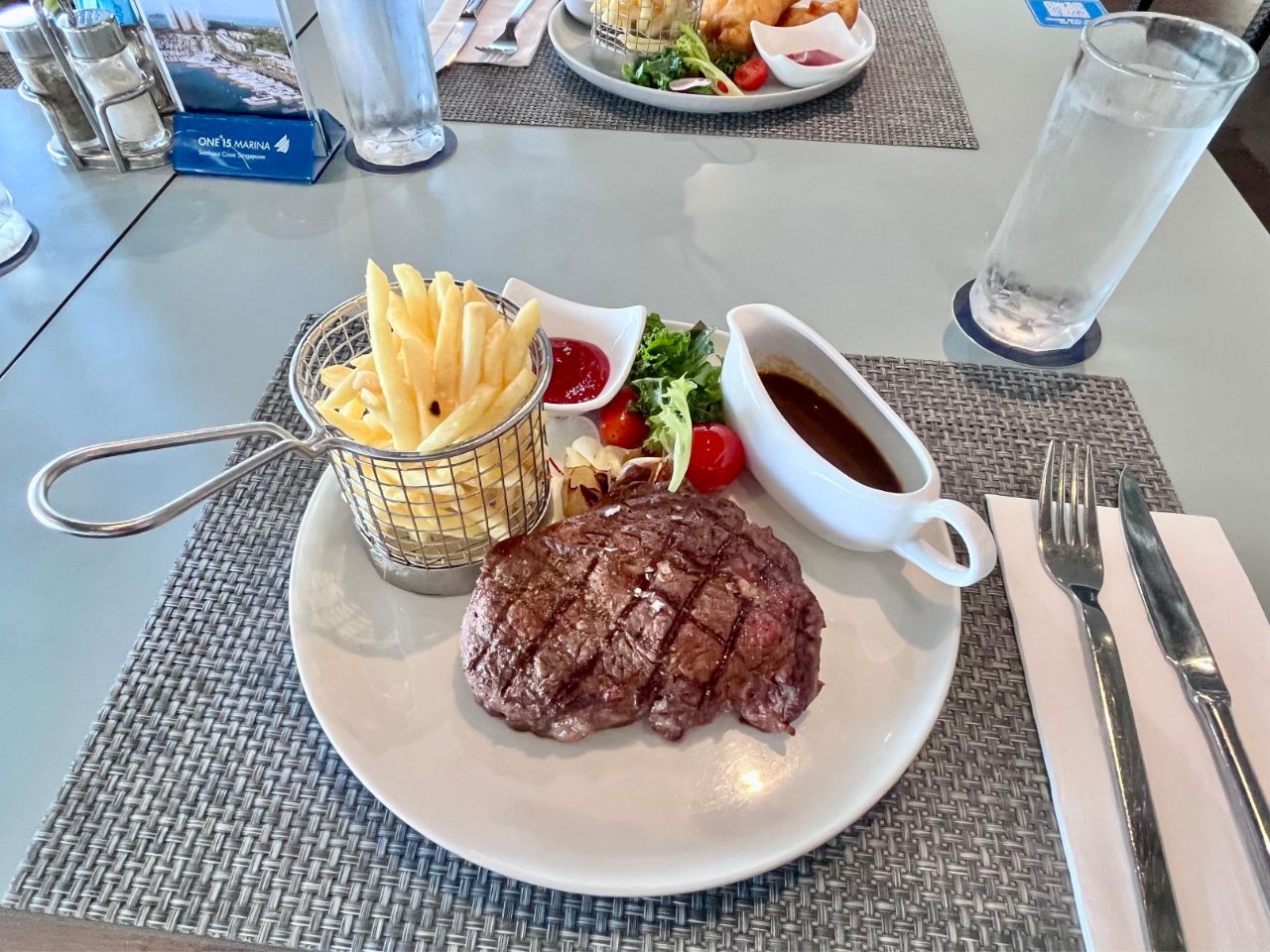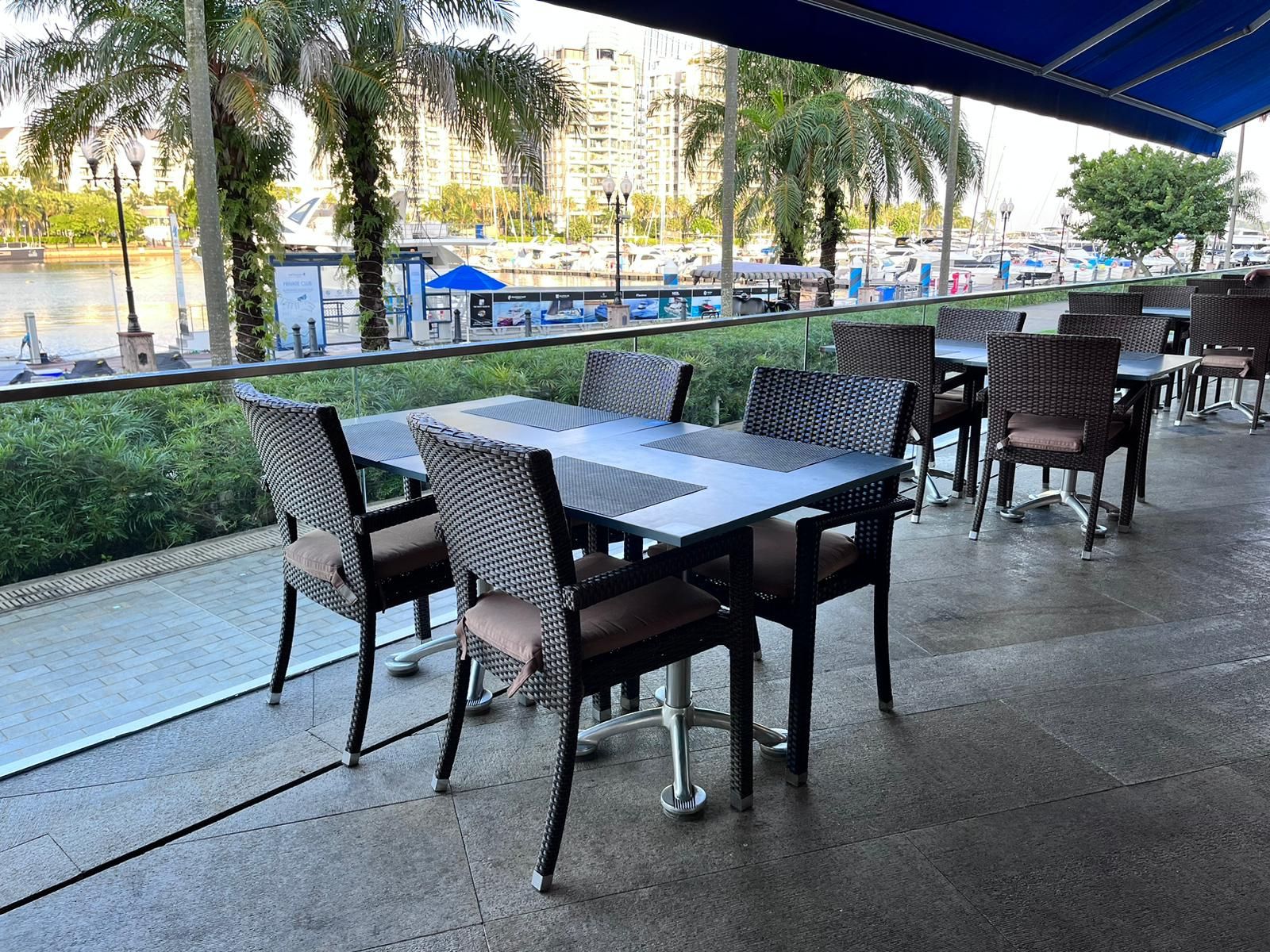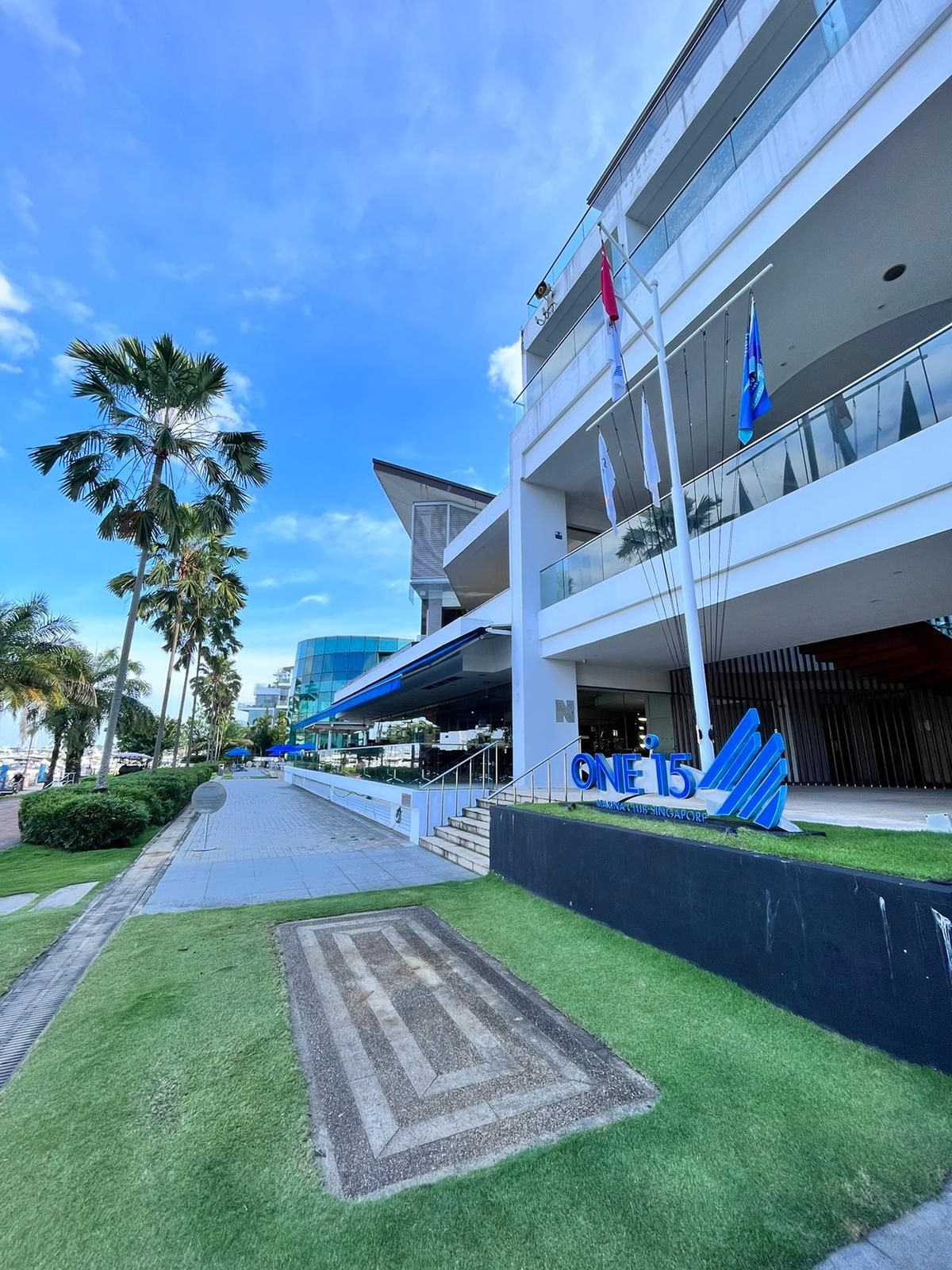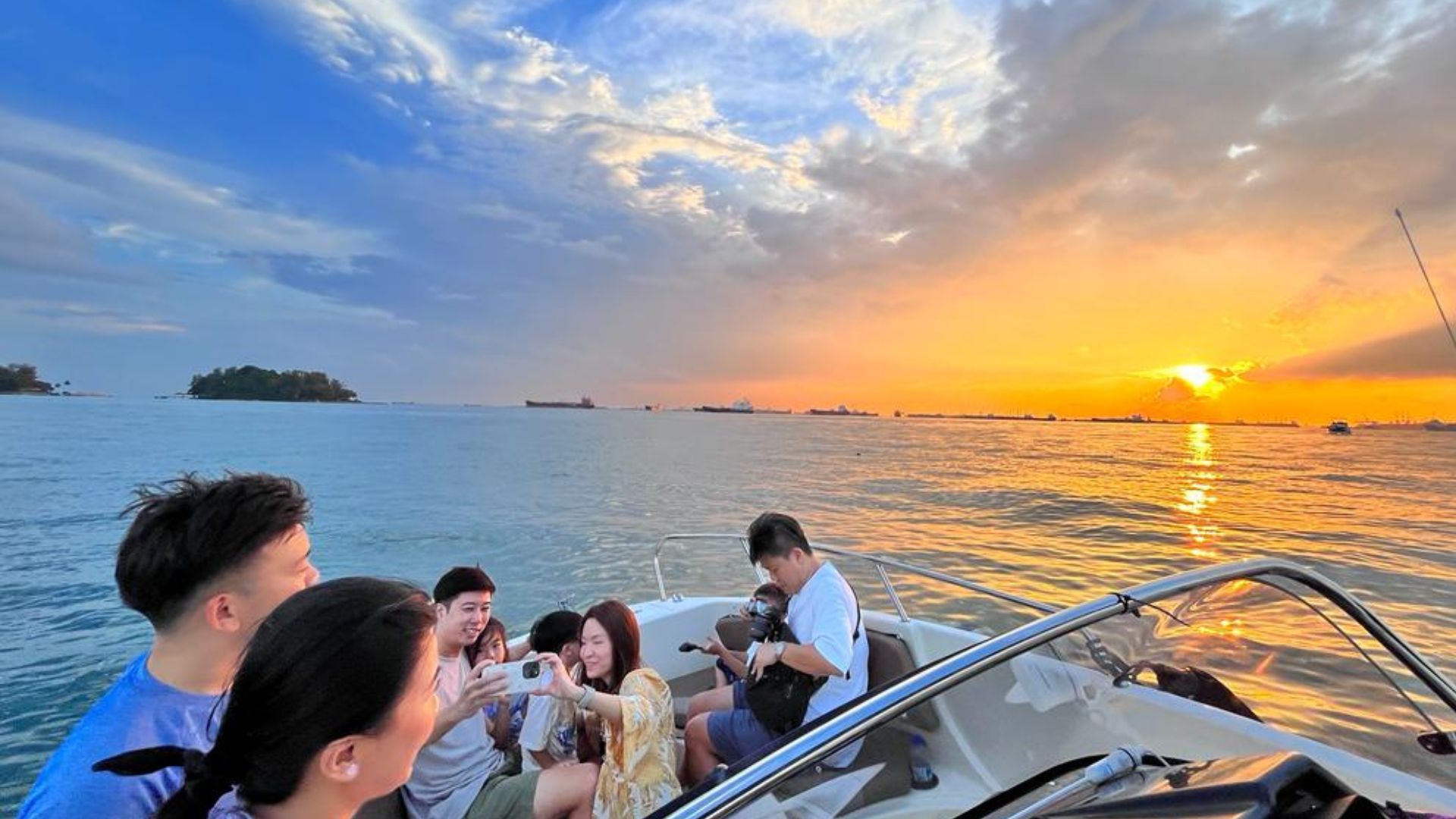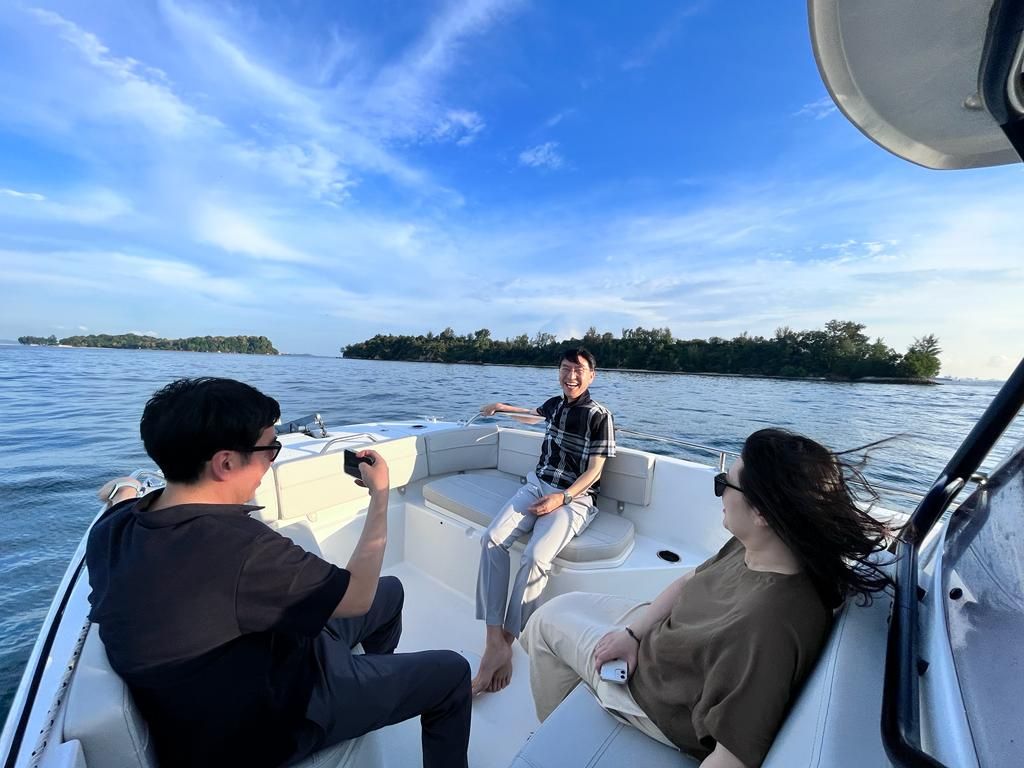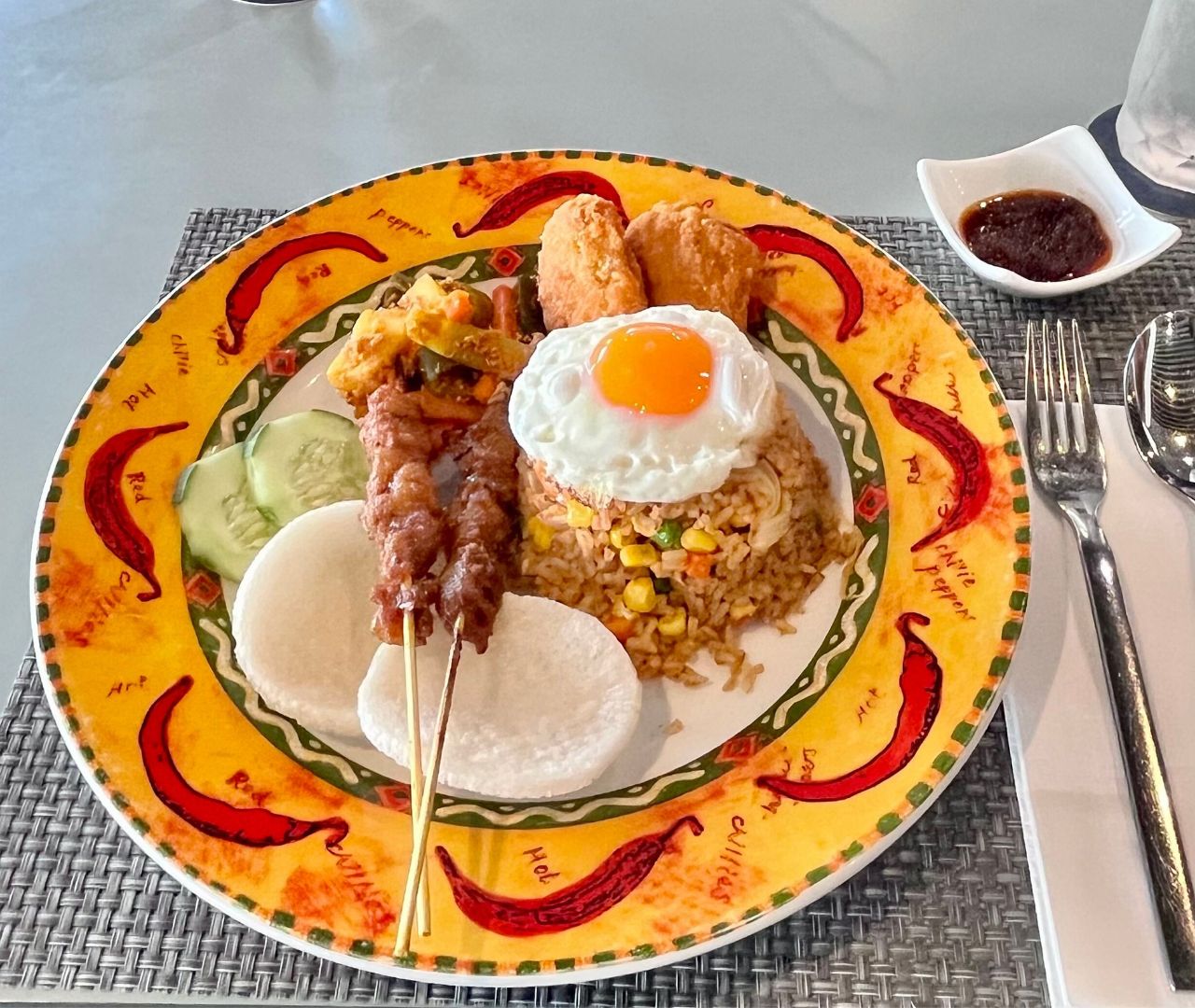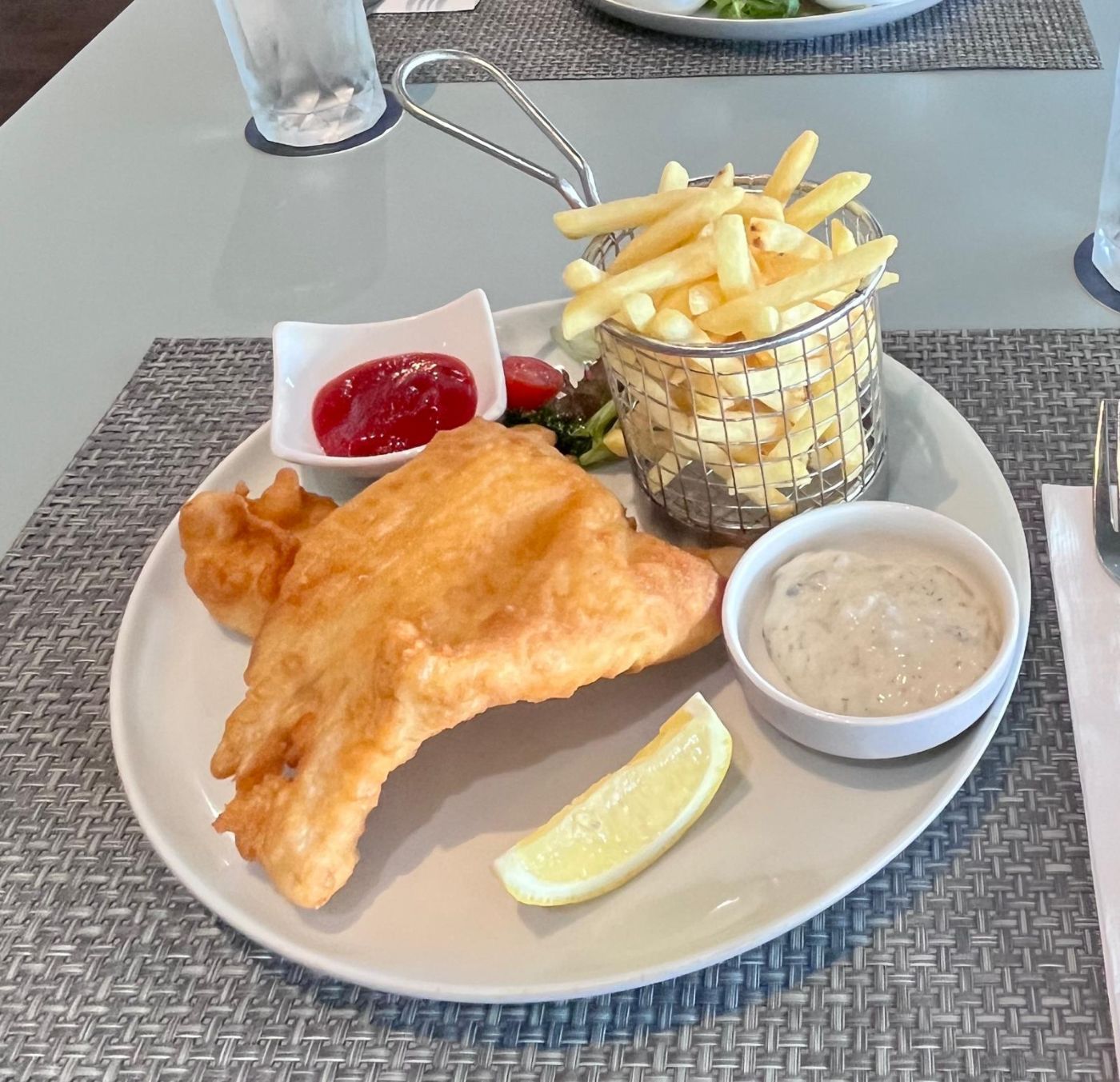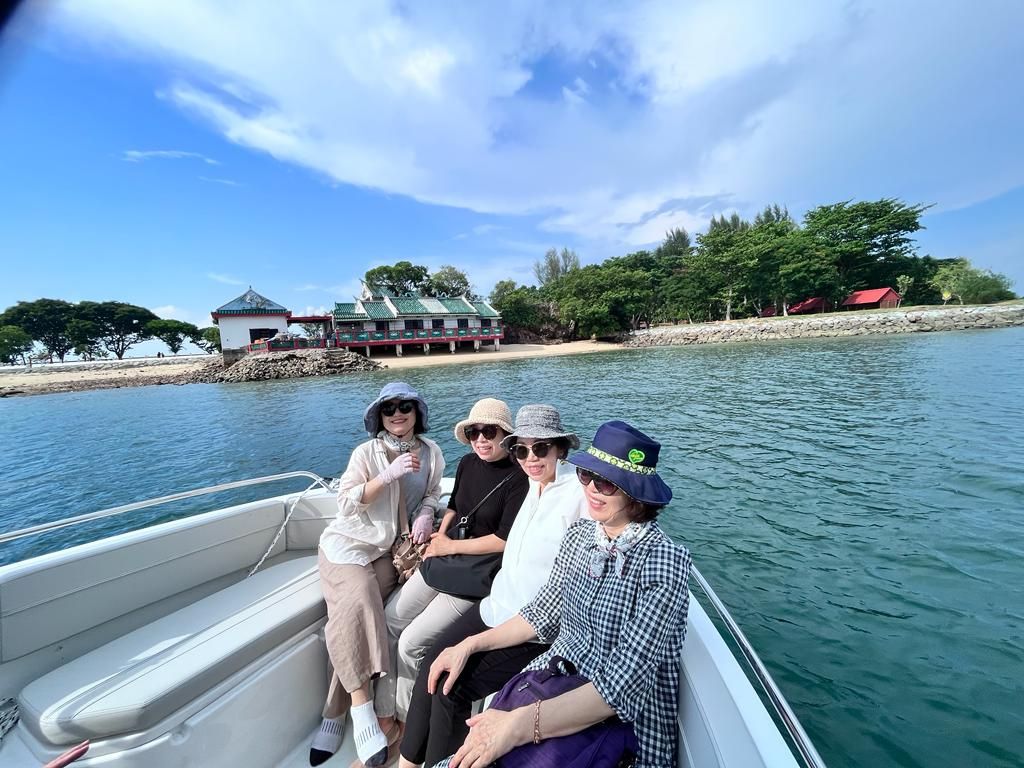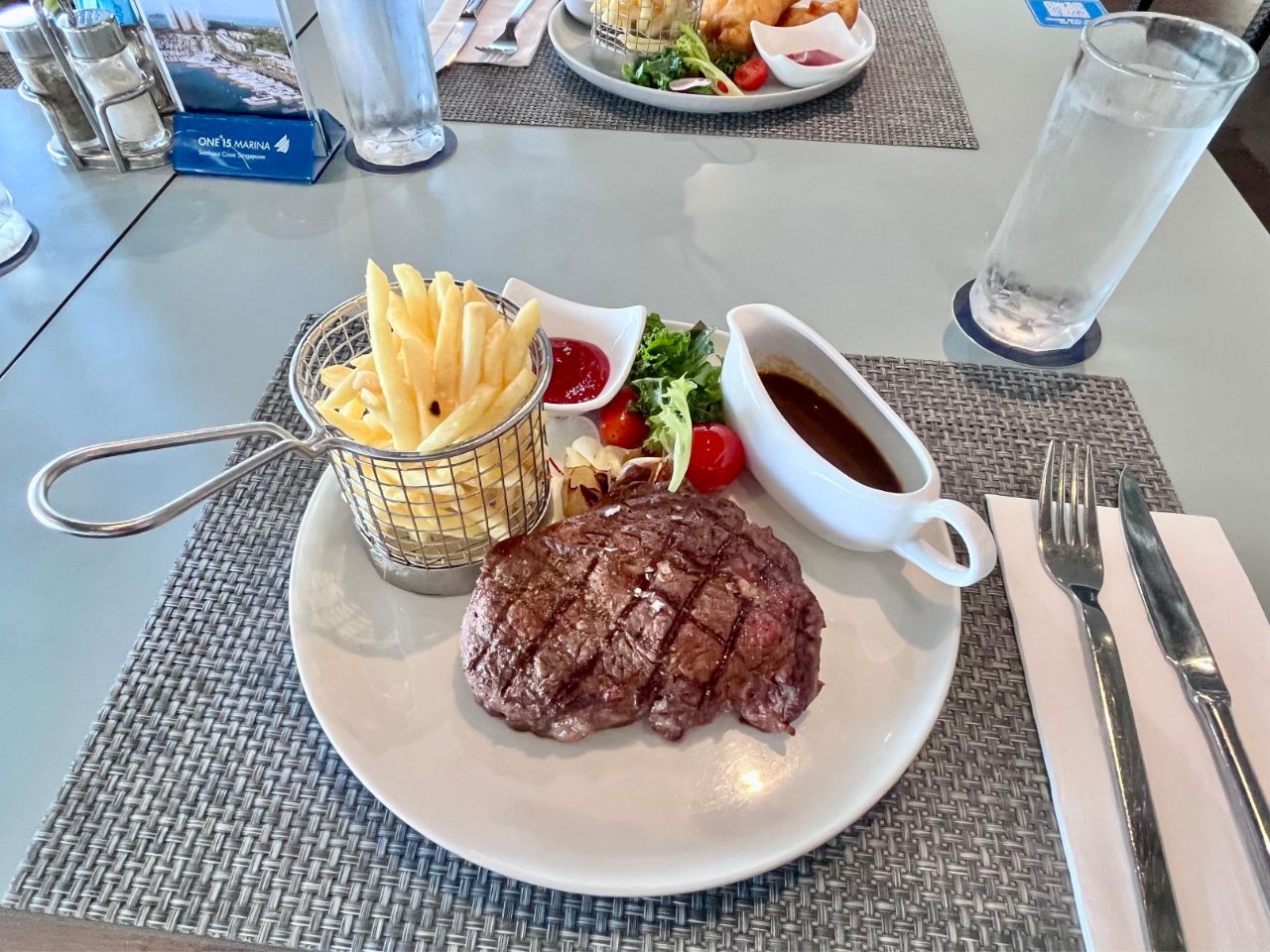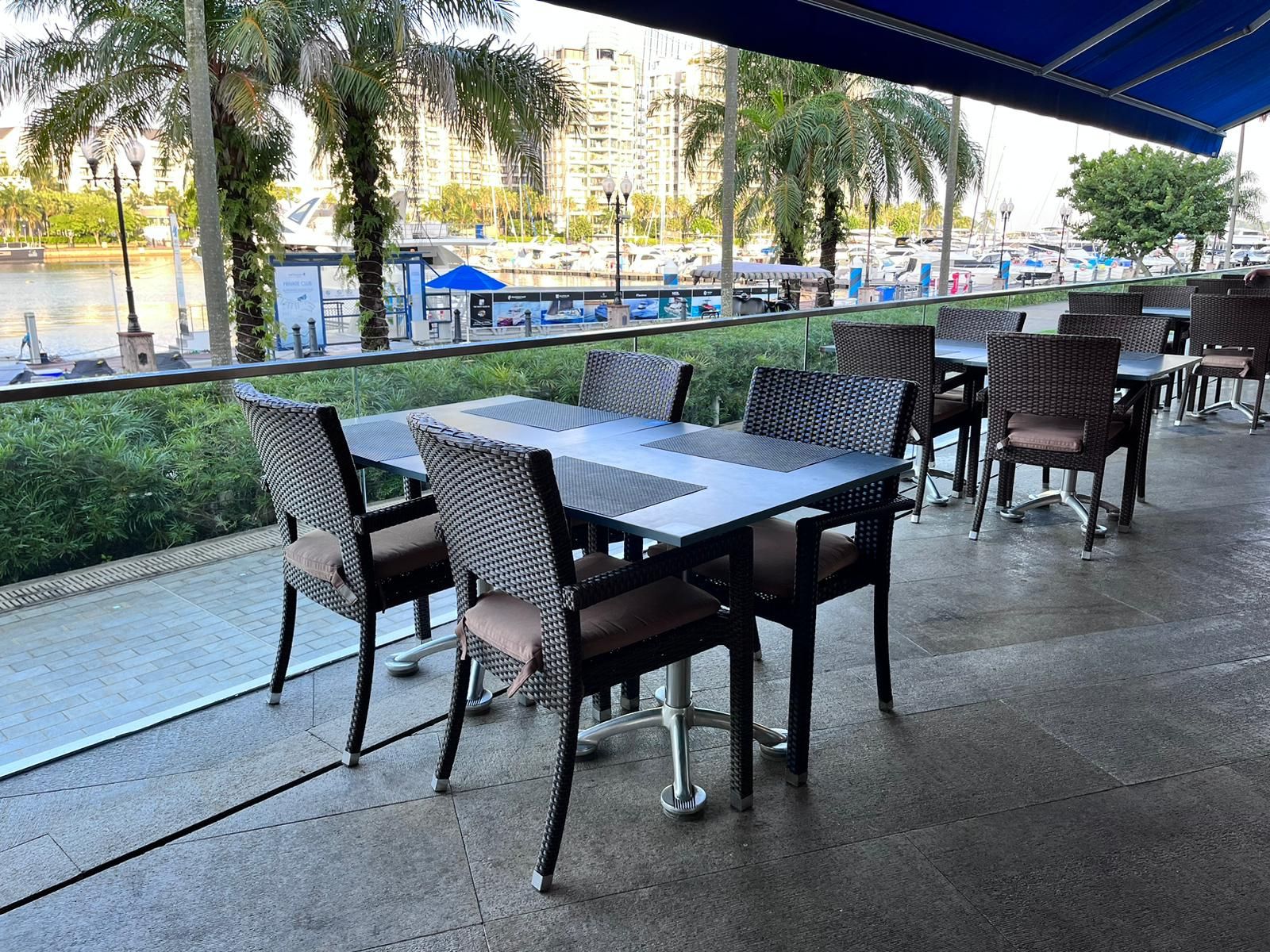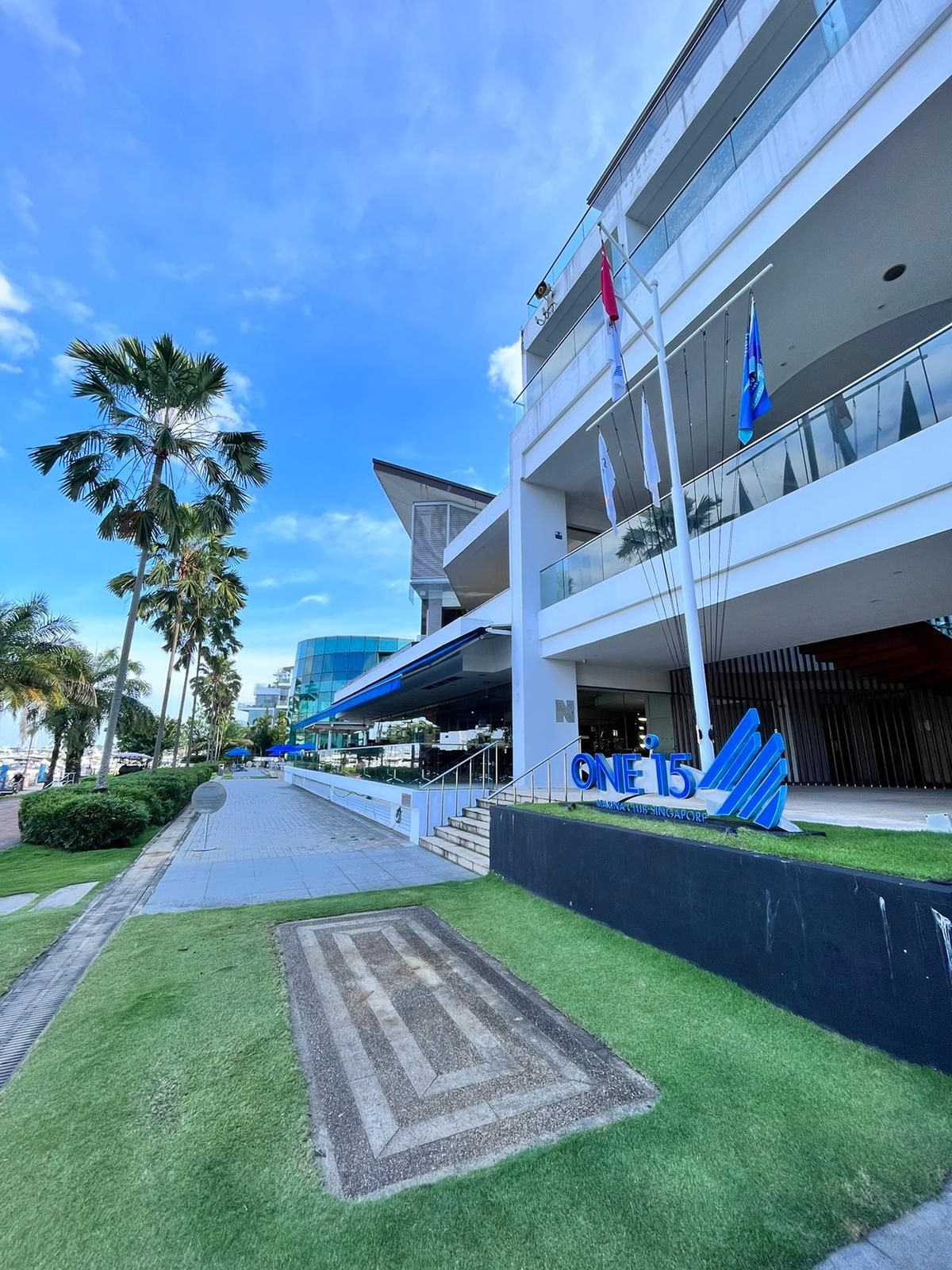 ---
Description
CRUISE HIGHLIGHTS
Experience the Ultimate Cruise and Dining Adventure
Embark on a journey of luxury and indulgence with our exclusive Cruise and Dining experience. Brace yourself for an unforgettable day as we take you on a breathtaking cruise through Singapore's picturesque Southern Islands.
Step aboard our brand-new boat, where opulence meets comfort. Settle into the elegant surroundings and let the gentle sea breeze caress your face as we set sail towards a world of beauty and serenity. As we navigate the pristine waters, you'll be treated to a mesmerizing panorama of stunning landscapes and scenic wonders.
To enhance your cruising experience, we offer a selection of chilled wines and sparkling wines. Sip on your favorite libation as you immerse yourself in the tranquil ambiance and soak in the awe-inspiring views. Whether you prefer a crisp white wine or a celebratory glass of bubbly, our extensive collection will cater to your refined taste.
After an enchanting cruise, prepare to tantalize your taste buds with a gastronomic feast at an exclusive clubhouse. Indulge in a sumptuous meal meticulously crafted by our masterful chefs. From delectable appetizers to mouthwatering main courses and divine desserts, every dish is a work of culinary artistry. Our menu showcases the finest ingredients, expertly prepared to deliver an explosion of flavors that will leave you craving for more.
This unique experience seamlessly combines the beauty of nature with the pleasures of fine dining. Immerse yourself in the tranquil surroundings of the Southern Islands, where azure waters and lush greenery create a harmonious backdrop for your culinary adventure. As you savor each bite and revel in the enchanting atmosphere, you'll understand why this journey is truly one of a kind.
Join us on this extraordinary cruise and dining experience, where luxury, nature, and exquisite cuisine intertwine to create an unforgettable memory. Elevate your senses, embrace the beauty of Singapore's Southern Islands, and savor a meal fit for royalty. Book your place now and embark on the ultimate voyage of indulgence.
Please note: Booking is not guaranteed and subject to a minimum requirement of 2 pax to proceed with the sail. An option to reschedule is allowed and will be arranged by operator 48 hours before sail.
Menu (choices)
Steak & Frites
250g Australian grass-fed ribeye, garlic confit, fries, garden salad.
IMPOSSIBLETM Burger
Cheddar cheese, tomato, lettuce, caramelised onions, barbecue sauce, fries.
Barramundi & Chips
Locally-farmed barramundi, fries, tartar sauce.
Nasi Goreng
Chicken satay, crispy mid-joint wings, sunny side-up, wok-fried sambal rice, achar.
CRUISE DAYS AND TIMINGS
Days: Everyday (Except Monday)
Timing: 5pm, 6pm
GETTING HERE
By Sentosa Express: Alight at Beach Station and Transfer to Sentosa Bus B.
By Intra-island Bus: Board Sentosa B and alight at Sentosa Cove Village.
NEAREST CARPARK
Sentosa Cove Village Car Park
---
Terms & Conditions
YACHT PACKAGE REDEMPTION NOTES
Guests will need to show their e-ticket with QR code or any redeemed physical tickets for verification before proceeding to Sentosa Cove for scheduled departure.
For Sentosa Fun Pass Holder, you will need to show email / WhatsApp confirmation from Yachtcruisesg to proof of token redemption done
All guests are to gather 10 minutes prior to scheduled departure, on date of visit, at the 7-Eleven (#02-12), located at Sentosa Cove village, 1 Cove Avenue Singapore 098537
You may contact [email protected] should you encounter any difficulties locating the meet up point.
SAFETY INFORMATION
A mandatory safety briefing will be done on board the vessel before departure.
You will need to know the required information and safety features of the yacht.
Basic insurance will be provided for paying passengers.
Mandatory safety life jackets are provided on board.
For safety reasons, we DO NOT accommodate infants and toddlers of up to 3 years.
In case of bad weather conditions, you will still need to be present at Sentosa Cove.
Depending on the severity of the weather, delayed sail time may occur.
IMPORTANT NOTE
All guests are to gather 10 minutes prior to scheduled departure, on date of visit, at the 7-Eleven (#02-12), located at Sentosa Cove Village.
Kindly take note that embarking and disembarking is at Sentosa Cove.
Booking cannot be postponed, cancelled, or rescheduled unless in the event of inclement weather. Please note, no refunds or credits will be issued when there is "No Show" by guest.
This tour is not private charter.
No celebrations of birthdays, marriage proposal or any other kind of events are allowed during these cruises.
No outside food and drinks are allowed to be brought onboard and to be consumed.
Please be punctual on the date of visit as this is a scheduled cruise, the yacht operator will departure as per scheduled cruise time.
Guest MUST be fully vaccinated and unvaccinated children age 12 and below MUST be from same household accompany by parent/guardian.
We will not call anyone on-site to check your arrival time and we will proceed accordingly to the departure time. As a result there won't be any reschedule or refund will be given to late comers.
This activity is not recommended for guest with the following
- Medical conditions (high blood pressure, epilepsy, etc.)
- Pregnant
- Above 60 years old
- Impaired physical mobility or those in wheelchairs
- Neck or back problems
- Recent surgery