Speedy Speed Boat Experience at Lazarus Island [Tiny Away Escape]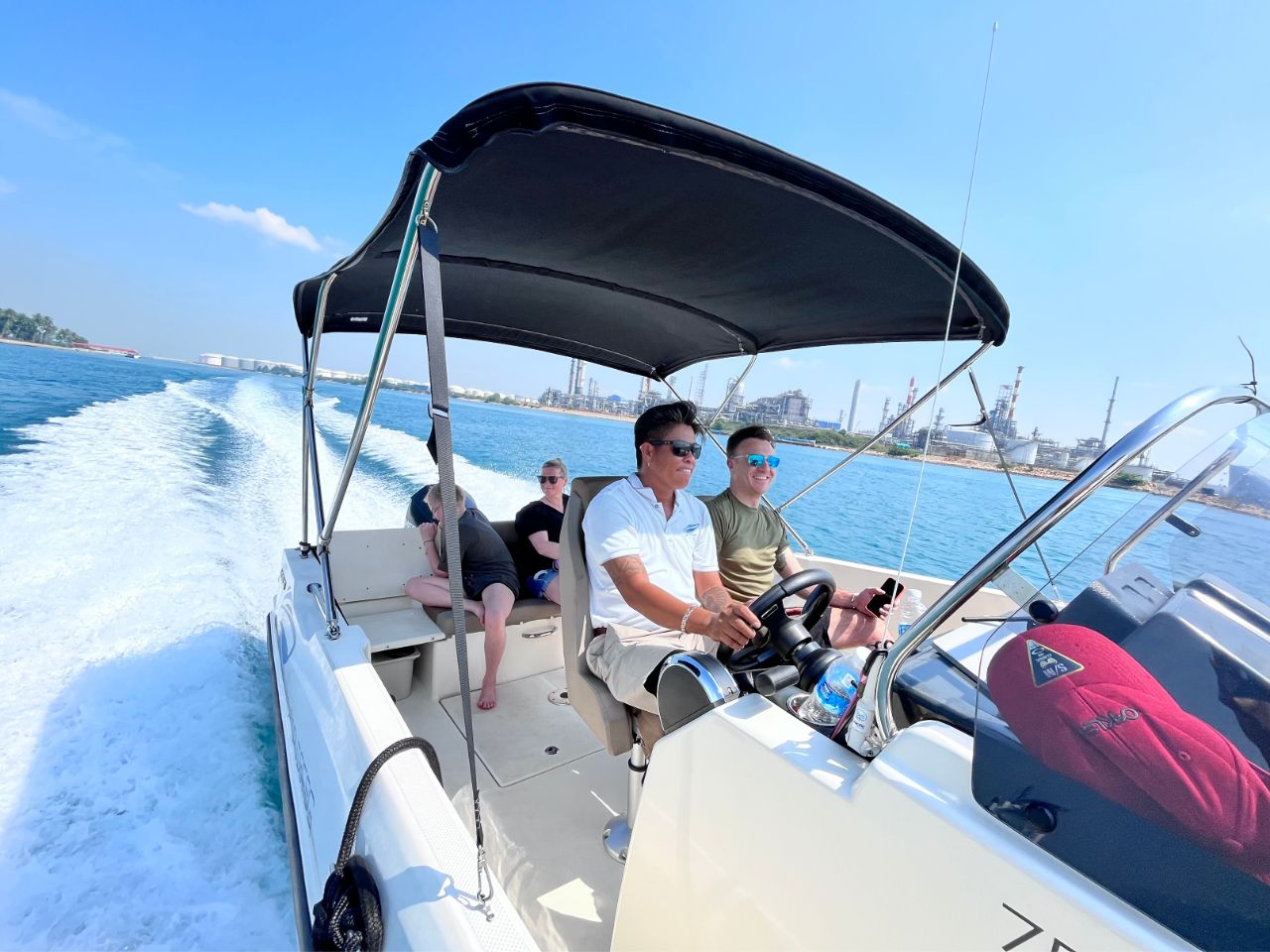 ---
Description
CRUISE HIGHLIGHTS
Experience the excitement of a high-speed boat ride, starting from Lazarus Island and taking you on a thrilling journey through the Southern Islands of Singapore. This experience is exclusive to guests staying at the Tiny Homes(https://escapeatlazarus.com/), offering a unique way to explore the surrounding area. Feel the wind in your hair and the rush of adrenaline as you zoom through the water, taking in the stunning scenery along the way. This 30-minute speed boat ride is the perfect way to add some excitement to your island getaway and create unforgettable memories. Don't miss out on this thrilling adventure during your stay at the Tiny Homes on Lazarus Island.
CRUISE DAYS AND TIMINGS
Days: Friday, Saturday, Sunday and Public Holidays
Timing: 8:30am, 9:10am and 9:45am
BOOKING INFORMATION
---
Terms & Conditions
YACHT PACKAGE REDEMPTION NOTES
Guests will need to show their e-ticket with QR code or any redeemed physical tickets for verification before proceeding with the cruise.
You may contact [email protected] should you encounter any difficulties locating the meet up point.
SAFETY INFORMATION
A mandatory safety briefing will be done on board the vessel before departure.
You will need to know the required information and safety features of the yacht.
Basic insurance will be provided for paying passengers.
Mandatory safety life jackets are provided on board.
For safety reasons, we DO NOT accommodate infants and toddlers of up to 3 years.
Depending on the severity of the weather, delayed sail time may occur.
IMPORTANT NOTE
Kindly take note that embarking and disembarking is at Lazarus Jetty.
Booking cannot be postponed, cancelled, or rescheduled unless in the event of inclement weather. Please note, no refunds or credits will be issued when there is "No Show" by guest.
Please be punctual on the date of visit as this is a scheduled cruise, the yacht operator will departure as per scheduled cruise time.
Guest MUST be fully vaccinated and children age 12 and below MUST be from same household.
We will not call anyone on-site to check your arrival time and we will proceed accordingly to the departure time. As a result there won't be any reschedule or refund will be given to late comers.
This activity is not recommended for guest with the following
- Medical conditions (high blood pressure, epilepsy, etc.)
- Pregnant
- Above 60 years old
- Impaired physical mobility or those in wheelchairs
- Neck or back problems


- Recent surgery